Cecil HEALY was born in November 1881 in Sydney. He is the son of Annie GALLOTT and Patrick Joseph Healy. He spent part of his childhood in Bowral 120km south of Sydney. But after the premature death of his father, Annie GALLOT decided to return to live with the family in Sydney. This is where Cecil HEALY will build his destiny. He registers in a swimming club where he will spend most of his time. A gifted swimmer, he won his first victories quickly. He learns the new Crawl technique that he eventually improves. He quickly became champion of Australia, Oceania and then naturally took part in the Olympic Games.
He first competed at the Intercaled Games in Athens in 1906 where he won a bronze medal and then at the Stockholm Games in 1912. He will return from these silver medallists on 100m and Olympic champion in 4x200m.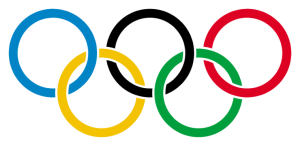 Cecil Healy travelled through Europe for the first time in 1906 and again in 1912. He then took part in many meetings in Rome, London, Hamburg, Paris… He well knows our continent and will follow its evolution from 1906 to 1913. He returned to his country at the beginning of 1913 and felt it was his duty to inform his compatriots of the situation.
In 1913 he wrote an article "Peace of Europe" in which he announced the imminence of a conflict on a global scale.
The conflict finally broke out in 1914. Europe splits in two for 4 endless years. Two fronts were to be formed, one in the West of Europe on the French soil. France was then divided in two from Dunkirk to Switzerland. While the second front is formed from the Russian border to the Dardanelles Strait in Turkey.
In September 1915, Cecil HEALY enlisted in the Australian Imperial Forces at the age of 33.
He embarked in November of the same year, heading for Egypt where he began his first training before his deployment. He was posted to Le Havre in the rear line during much of the conflict. He became a second lieutenant in 1918 after training at Cambridge.
He was second lieutenant in the 19th infantry battalion in June 1918.
He led his men to the front line near Péronne in August 1918. He participated in the liberation of many villages in the East of the Somme. But the German army reorganized itself on the west side of the Somme and wanted to defend whatever the sacrifice the city of Péronne might be. The Australian army will have to face this resistance, particularly in Biaches.
C'est ici, le 29 Août 1918 que Cecil HEALY fut mortellement blessé par l'artillerie ennemi en emmenant sa compagnie à l'assaut.
Cecil HEALY is buried at the Assevillers New British Cemetery, 6 Miles from Péronne.
Updating : Coming Soon…